I studied art at Parkland College, in Champaign, Illinois for two years after my graduation from Urbana High School. I took classes there with Juanita Gammon and Larry Bell. During high school and while at Parkland, I worked for Frank Gallo finishing epoxy resin sculptures.
After Parkland, I went to Ohio University, where I studied with woodcarver, David Hostetler as well as with conceptual artist, Ernie Whitworth. Unfortunately, school and I grew tired of each other and I left there after two quarters.
In fall of 2012 I took a carving class with Chris Pye.
I spent several years doing my own epoxy pieces; landscaping, and tree work; and in 1976 married my current (and wonderful) wife Cloydia. In 1978, we had a daughter Rachel and bought a small farm northeast of Charleston, Illinois where I raised vegetables for sale at local farmers' markets. After eight years, we moved back to Urbana and I rented acreage from Frank Gallo and raised and sold produce for another seven years.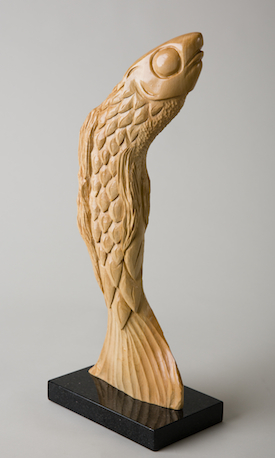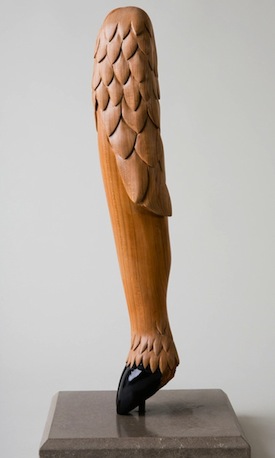 I went back to school at Eastern Illinois University in botany and then worked as a wetland ecologist at the Illinois Natural History Survey for fifteen years before retiring two years ago to return to doing sculpture, this time, so far, in wood. I may return to clay or other media sometime but for now I am really enjoying working in wood. I enjoy the creative process sometimes letting the wood dictate the final form and sometimes working an idea into the wood. Bringing out the beauty of the wood is a pleasure. I am very excited about my new opportunity to do sculpture!
I split my time between our residence in Urbana, Illinois and our rural residence/studio north of Fairmount, Illinois where I enjoy hiking, fishing, and hunting as well as doing sculpture. We have a large garden and spend time managing our natural areas along the Salt Fork River. Much of the wood I sculpt comes from our woodlands there.